Thank You For The Music
Howdy folks,
Well it's been a busy ol' time over at the mighty Fusion Orchestra 2 camp since my last post…more of that in a moment.
Learning is a wonderful thing. Readers may remember I was a little hesitant about adding working in a 'Covers Band' to my Drummage time. It's a few weeks in and I've had a chance to reflect on the experience so far.
My conclusions are probably best summed up using the old adage about walking in another person's shoes – or, in this case, sitting on someone elses drum stool! It's taken my playing in different directions that, to be quite blunt, I probably wouldn't have taken without the impetus of having to work out 'how it was done' by somebody else.
That said, I've been able to put a few spins of my own on certain things, which has kept the integrity of the whole thing alive for me.
One of the cover bands was a short-lived-stand-in-for someone-who-can't-make-it affair that resulted in two gigs. From those I must say I maintained an impression that a good majority of folk simply want a band they can dance to – a sort of 'live juke-box' if you will.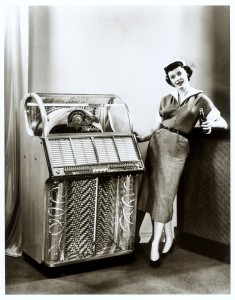 There's a time and a place for that of course.
The second band is trying to stretch things musically as well – covers include Spirit of The Radio (RUSH) , Maid In Heaven (Be Bop Deluxe), Emerald (Thin Lizzy) to name but 3.
Again it's a privilege to be working with musicians who can handle that sort of material.
The telling point though, is a comment from the last rehearsal, as we all breathed a sigh of relief at having negotiated Spirit Of The Radio successfully. The question was asked:"Can you imagine actually writing that?!"
It's one thing being able to copy it, once it's done. The interesting spur for me remains the quest to actually create such a sensation oneself. I'm made glad again that Fusion Orchestra 2 is just such an atmosphere – where we are always encouraging each other to take that creativity that little bit further.
We have released the album 'Casting Shadows' digitally which means you happy shoppers can now purchase it, and/or tracks from it via Amazon (link here) and iTunes.
If you haven't heard it yet, there is a sample from the album available on the FO2 Website – link here – so you can have a little taster. And, in case you're still not sure, here is one of the reviews of the album –
"…one of the best albums of 2013…"
"40 years worth the wait
It is exactly 40 years since the release of "Skeleton in Armour" and the second incarnation of the group, with only Colin Dawson on guitars from the 70's band, sounds quite similar and at the same time quite different than its predecessor. While FO2 keep the general character of the 70's band, they succeed in creating an album fresh and dynamic.
FO2 has a similar set-up to FO1 – a 5-piece with a female vocalist – and even the structure of the album resembles to "Skeleton in Armour" with long compositions and several bridges/interludes that work as well as they did back then. The interest is focused on the three long (>10min) compositions where their jazzy progressive hard rock character is unveiled in all its splendour. While the improvisation, long solo sections and occasional jamming feeling are ever apparent, the result remains accessible and very often "catchy". To this assists the exciting voice of Elsie Lovelock who combines the punchy, street rockin' and rebellious tone (ala Joplin) in her voice with more jazzy and mellower patterns with such easiness…
Well-worked compositions with the right balance between the rock and prog aspects, plenty of organ-driven or pure jazz passages on hard-rockin' riffs or melodic (often dual) phrases, a very tight rhythm section that employs frequent breaks, simultaneously "filling" the sound, paint the picture for what promises to be one of the best albums of 2013.
The minute production problems should not avert the listener from enjoying this to the full. For fans of the FO1 and acts such as Babe Ruth, this might not be a genre-redefining album but an excellent, honest effort and quite dissimilar to a lot of recent progressive rock albums.
Highly recommended!"
As part of that, the band had a live interview on Justin Case's Prog radio program!
The whole thing kicked off at 18:00, Friday 29th.
It was really interesting chatting,  I hope it was for the folk following as well, plus the lucky listeners not only had a preview of the album but the 'FO2 hour' included two never-heard-before live recordings of the new line up rehearsing 'Sonata In Z' and 'Have I Left the Gas On?' from the original 'Skeleton In Armour' album.
http://www.justincaseradio.com/
  It's always so great to hear from new fans and this message from Greg Kovach was no exception -
"Incredible! Damn, I just heard some brief samples of your music and dug it. Anyway, I do two shows as a radio DJ in the Chicagoland region and would love to promote your music. One is a "prog" show and the other is a jazz fusion show. Both have been on FM radio for about 10 years and have a dedicated and sizeable audience. Your music kicks ass.."  
Greg then went on to offer to play some of our music to you all lovely folk in the Chicago / Valparaiso area -
- so hello to you all from FO2!   To find Greg's show, tune in to WVLP 98.3 FM. Greg's show is:
5:00pm – 7:00pm: Progression: The Music Is All That Matters: progressive rock with Gregg Kovach
 Well, that's about all for now, going to go and practice the drum parts for 'Sirens' – a new track that may well be appearing soon as a single / EP/ album #2 in the near future!

'Til next time,
 Seex