Casting Shadows, Anniversary Edition!
On July 1st it will be one year since the release of Casting Shadows and we've decided to mark the occasion with a special release.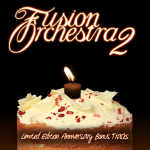 We have a few tracks in the vault including some live versions of Skeleton In Armour material recorded for the promo video we did a while back, but we also have something that's not been heard before. Those who saw us live in 2011 may remember a track from the set list called Rapunzel. We've been sitting on a studio copy of it (featuring Jo Hollands on vocals) and this seemed like the ideal time to dust it off and let it see the light of day.
For anyone who buys Casting Shadows from our web site on the week of July 1st we will include the bonus CD for free. Of course, lots of people already have Casting Shadows and we don't want to force you to buy a second copy you don't need so if you're in the UK and bought the album from our website in the last year as a thank you we'll send you a copy of the bonus CD for £5, which just about covers production costs and postage.
Most importantly of all: this is a limited edition release and it's going to be available on a first come, first served basis so please get in quick!
Sorry, Sold Out.