Line Up
Colin Dawson – Guitars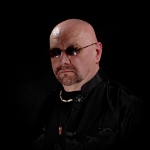 Colin Dawson began playing guitar at the age of 14, his first influences coming from US bluesmen and British blues scene players.
He played in various blues, soul and rock bands, and eventually co-formed progressive rock band
Fusion Orchestra
, turning professional and touring extensively with the band for around five years.
During this time, Fusion Orchestra signed to EMI and made one album (Skeleton In Armour) at Abbey Road Studios. The critically acclaimed album is still much sought after in its original vinyl form. EMI re-released Skeleton In Armour for digital download in 2009. The album is available from most on-line music retailers.
Col Dawson has played in several bands since but thanks to the tremendous interest that remains in the band, was persuaded to co-form Fusion Orchestra 2 with keyboard player Ben Bell, to play music from the album Skeleton In Armour plus new material in the same vein.
He describes his musical influences as "almost everything I've ever heard, one way or another, and probably too numerous to mention".
Col plays a Gibson Firebird V, Fender Texas Special Fat Stratocaster, Fender Fat Telecaster and Fernandes Ravelle Elite Sustainer guitars. On-stage amplification comprises a Marshall 602 TSL combo with 2×12 Marshall extension cabinet plus, sometimes – depending on venue size – a Vox AC30 given to him by Bryan Adams.
Ben Bell – Keyboards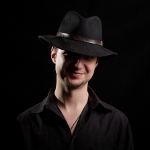 Ben Bell
(website)
has been playing keyboards of one form or another since he could clamber onto a piano stool but can trace the moment he no longer wished he'd been a guitarist or drummer back to the day he was woken by a neighbour playing Deep Purple at full volume in the early hours of the morning.
Having moved to Surrey in 2001 he placed an advert for a bassist and drummer to form a three piece prog/blues/rock band and the only reply was from Colin, asking what he had against guitarists! They have played together, in several different bands, ever since.
Outside of FO2, Ben moonlights in several other bands including his prog-rock solo project,
Patchwork Cacophony
.
On stage Ben plays a Hammond XK3c, Yamaha P80 and Clavia Nord Stage through Motion Sound amplification.
Shemeck Fraczek – Bass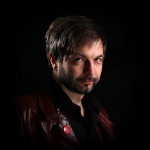 Shemeck has a background in rock, blues and jazz, with many bass-playing and recording credits under his belt in bands such as The Whiskey Beats and Tractorboy. Known as "the man of many basses" he also plays fretless and the double bass.
Seex Dyer – Drums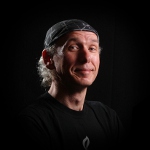 Seex traces his musical roots to the childhood dinner table where he watched his father play along to beloved big band swing numbers using knife, fork, cup and plate. A decade or so later the arrival of Neil Peart and Bill Bruford on Seex's turntable sealed his choice of instrument.
His influences have drawn on contemporaries such as Simply Red, Big Country and The Police plus a healthy dose of Yes, Barclay James Harvest and Rush, giving him a platform to experiment and improvise across a variety of musical styles. He also began to study jazz about eight years ago and has added stints in jazz combos and big band to a repertoire that has taken in soul, rock, pop and folk performances.
Seex sees his fascination with drumming as "Piloting the line that weaves between the drive for technical skill: mastering the instrument and finding an empathy for the piece — the right note in the right place at the right time. The music of FO2 is a wonderful place to explore this relationship," he says.
Elsie Lovelock – Vocals
Self-taught vocalist Elsie has a lifelong passion for singing. She has been involved in many shows, both as a singer and just acting, having studied Drama since the age of 15. One of her biggest musical accomplishments to date was as a chorus member and understudy in the 2010 original opera
Knight Crew
under the guidance of Gareth Malone, performed at Glyndebourne and televised on BBC. Elsie was featured in TV and on radio interviews and in
YOU
magazine.
Elsie is a remarkably versatile vocalist and is as comfortable with operatic material as with she is with rock. Her voice has a fantastic range, tremendous power and incredible edge.